Erin International (Pvt) Ltd is a new and innovative company that is embedded into Sustainable Agriculture. Its primary focus is to provide human race a healthy living through a dependable supply chain knitting many social values bringing happiness and joy to all those in the value chain.
Our company is an exporter of organic agricultural produce. Our products are certified by Control Union (The Netherlands) for USDA (NOP), EU & JAS standards. The production systems are developed to provide social responses and to generate products with integrity.

Our primary objective and focus is to supply high quality products from sustainable eco systems. We have a dedicated processing facility with advanced hi-tech equipments to ensure quality standards required by our international customers and regulators are complied.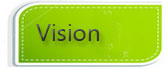 Our vision is to become the leading organic value chain supplier in the South Asian Region in the most ethical and sustainable manner.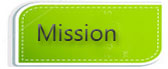 To establish an eco system that brings ecological and economical benefit to the community and country focusing to supply our customers with genuine high quality organic produce.